617.286.2392 | 1035 Cambridge Street, Suite One, Cambridge MA 02141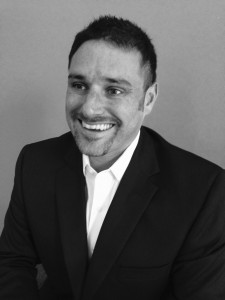 Matt Wessler is a principal at Gupta Wessler PLLC, where he focuses on public interest and plaintiffs'-side appellate and complex litigation.
Matt handles high-profile cases at all levels of both state and federal court and has argued multiple cases before the U.S. Supreme Court, including US Airways v. McCutchen—a landmark ERISA case. Outside of the Supreme Court, Matt's practice involves a wide range of areas including class actions, health care, employee benefits, consumer protection, preemption, arbitration, and banking. He was named a 2015 Washington DC Rising Star in appellate litigation and has been profiled by the National Law Journal for his appellate work on behalf of plaintiffs. In addition to his appellate work, Matt frequently co-counsels with trial firms in complex, ground-up litigation.
Before joining the firm in July 2015, Matt spent six years as a staff attorney at Public Justice, P.C. in Washington, DC, where he spearheaded the firm's focus on Supreme Court litigation and garnered national attention for taking the lead in high-profile cases involving ERISA, preemption, arbitration, and health care.
Matt previously practiced at the Washington law firm of Williams & Connolly LLP and was a member of Obama for America's sensitive litigation team, where he handled important election litigation on behalf of the presidential campaign. He clerked for the Honorable Richard L. Nygaard of the U.S Court of Appeals for the Third Circuit and the Honorable William E. Smith of the U.S. District Court for the District of Rhode Island. Matt is a graduate of Cornell Law School and Williams College.
Matt routinely speaks in front of audiences across the country, and to the media, on issues affecting plaintiffs' litigation and public interest law. His cases have been profiled in major media outlets, including the New York Times, Washington Post, Reuters, Bloomberg News, and Mother Jones. He splits his time between Cambridge, Massachusetts and Washington, DC and, when he can, the mountains.
In just the last several years, Matt has briefed or argued dozens of cases on behalf of plaintiffs in federal and state appellate courts. Highlights include:
Lead appellate counsel for federal employees in a series of challenges against major insurance companies' and the federal government's effort to preempt state insurance laws (Coventry Health Care v. Nevils; Helfrich v. Blue Cross Blue Shield; Bell v. Blue Cross Blue Shield).

Lead appellate counsel in an appeal from the Sixth Circuit's decision enforcing restrictive venue-selection clauses under ERISA (Smith v. Aegon).

Lead appellate counsel for class of landowners in a challenge to oil and gas company's effort to avoid classwide arbitration proceedings (Chesapeake Appalachia v. Suppa).

Co-counsel in classwide challenge to ERISA insurer's systematic denial of insurance coverage for children with autism (W.P. v. Anthem Insurance Co.).

Lead appellate counsel for a class of consumers opposing a tribal payday lender's effort to force claims into "tribal arbitration" (Hayes v. Delbert Services).

Lead appellate counsel for consumers seeking to hold credit-card companies and their debt collectors accountable for state-law collections violations (Hudson v. Citibank NA).

Won an appeal in the Fourth Circuit on behalf of Chapter 13 Debtor seeking to keep core bankruptcy claims in bankruptcy and out of arbitration (Moses v. CashCall Inc.).

Argued before the U.S. Supreme Court on behalf of a disabled employee in a long-term-disability ERISA case involving unresolved questions of statutory interpretation and claim accrual (Heimeshoff v. Hartford Life Ins.).

Argued before the U.S. Supreme Court on behalf of injured employee in landmark case concerning the rights and limitations of ERISA plans to sue for reimbursement of medical expenses (US Airways v. McCutchen).

Won an appeal in the Ninth Circuit rejecting an ERISA plan's attempt to sue an injury victim's lawyers (CGI, Inc. v. Rose).

Won an appeal on behalf of Colorado towns challenging Colorado's approval of the Pinon Ridge uranium mill—the country's first new uranium mill in nearly 30 years (Sheep Mountain Alliance v. Colorado Department of Public Health & Environment).

Principal drafter of merits briefs in U.S. Supreme Court in case addressing the enforceability of a "delegation clause" in an arbitration agreement (Rent-A-Center v. Jackson).

Successfully defeated a national bank's effort to insulate its conduct from review through National Bank Act preemption (Aguayo v. U.S. Bank).