202.888.1741 | 1900 L Street, NW, Suite 312, Washington, DC 20036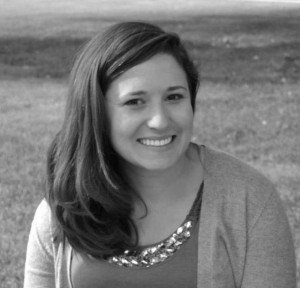 Stephanie Garlock was the firm's legal assistant and office manager through the summer of 2017 and is now a first-year student at Yale Law School.
Before joining Gupta Wessler, Stephanie interned at the D.C. Volunteer Lawyers Project and spent two years working in journalism. She was an Editorial Fellow at The Atlantic's CityLab, where she edited and fact-checked weekly posts, assisted in online production, and wrote on urbanism topics such as the environment and transportation. She also worked as a Staff Writer at Harvard Magazine, where she assisted with editing and copyediting and wrote stories on topics such as a new digital resource for Islamic law and a visit to campus by Justice Ginsburg.
While in college, Stephanie served as News Comp Director and a News Executive at the Harvard Crimson, where she managed news coverage of student life and college administration. She has also worked as a research assistant for historian Evelyn Brooks Higginbotham on topics such mass incarceration, environmental justice, and voting rights for the book From Slavery to Freedom.
Stephanie received her B.A. in History in 2013, magna cum laude, from Harvard University, where she was elected to Phi Beta Kappa. She wrote her senior honors thesis on school busing and integration in Montgomery County, Maryland, where she grew up.